Saves me time
"Paccabag has truly revolutionized the way I pack my artwork for exhibitions. It's a time saving and efficient solution that has made my packing process much easier and more streamlined. I no longer have to spend hours wrapping my artwork in bubble wrap, and the cushioned and waterproof features of Paccabag give me peace of mind knowing that my art is well protected."
- Happy artist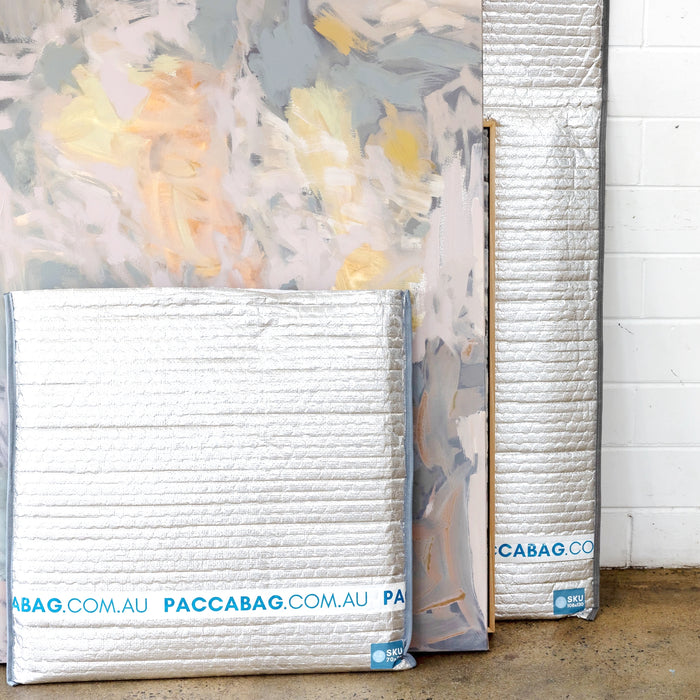 Aligns with my values
"What makes Paccabag truly unique is its origin as an artist-led initiative. It's created by an artist who understands the specific needs of the art industry, and has developed a solution that is tailored to those requirements. This makes Paccabag an essential tool for professionals in the art world who are seeking sustainable packaging options that align with their values and contribute to a more sustainable future for our planet."
- Happy gallery owner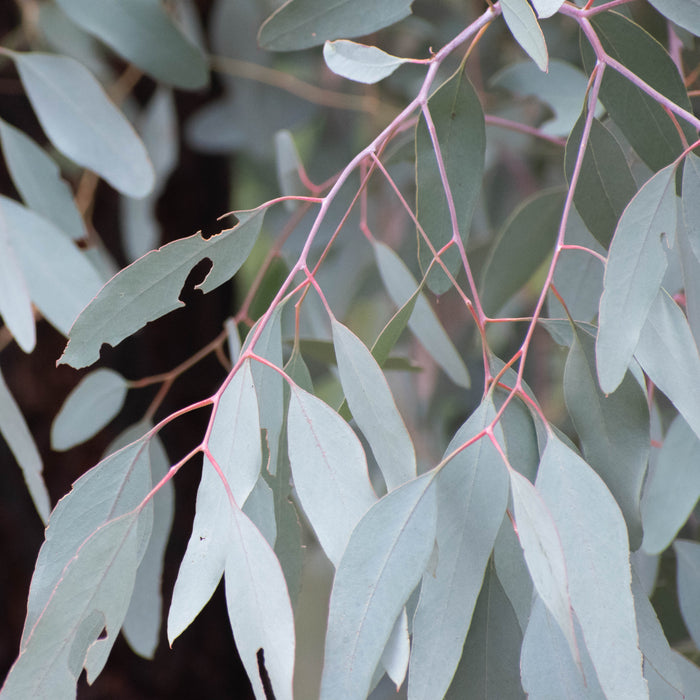 Let customers speak for us
Easy to use and well made
The ordering process was very simple. I have used the bags for a couple of Art shows and they have sped up the process for delivering and picking up the paintings. To improve the features It would be good to have a fold down top to close and protect the art works further maybe. I have already started recommending them to a few artist friends.
Paccabags
Bought 3 paccabags to transfer artworks to an exhibition. They were terrific. Folded away and easy to store when not in use. Looking to buy a few more
Well made, useful and generously sized
This was the perfect find for me to ensure a way in which artworks can be safely transported. Only one feature that might be appreciated is a spot of velcro to enable a fold-over seal once the artwork is in the bag.
Communications from Paccabag were top-notch, and shipping from AU to NZ was without any drama.
So love them
Having Paccabags has transformed transportation of artwork. They are well made, strong and easy to store. I really love them and recommend them. Jacqui Armstrong- Artist
Great product
Came quick and in time for a job I needed, perfect quality as usual… I've ordered before and I'll order again
Great bags easy to use
I have already used these twice and it has saved me 10 m of bubble wrap! Will definitely buy again
These bags are fantastic for storing and carrying my work, knowing they are safe from damage and dust. Brilliant. Have needed these for such a long!
Feels so good & professional meeting at client locations.
Awesome product.
Perfect! The answer to a long term problem. So nice that they are made here in Australia too. Goodbye bubble wrap!
Feel so confident moving my artwork from site to site knowing they are snug and safe.
Does the job
Easy to use, makes packing multiple artworks very quick and easy and it's so much better for the environment not to be using bubble wrap. I'll be using these for years. Highly recommend.
Love these art bags
Love these bags. Just place your art inside the bag and off you go! No more tedious bubble wrapping and taping, then having to remove it all again when you get to the art drop off point. I bought the 80x80cm, 96x110cm & 136x170cm and want to buy the 108x130cm next.
Finally what we artists need!
Absolutely thrilled that an item like this has finally hit the market!
As an exhibiting artist for the last 30 years its been so time consuming wrapping and delivering artwork for exhibitions and to clientele.
Couldn't be happier with such an environmentally friendly product.
Only wish it had happened sooner.